The bespoke experience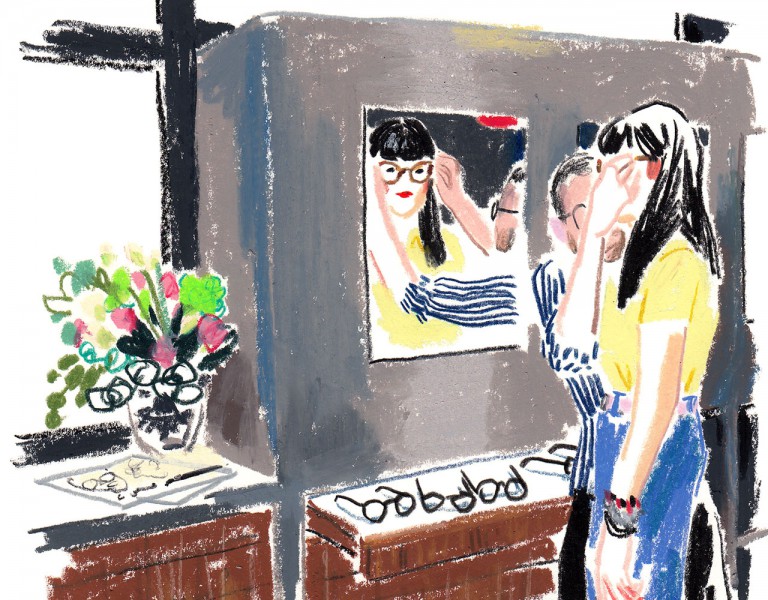 Step by step, from first meeting
to the finalized glasses
1. Meeting, choosing the model, measurement
This first step lasts for about an hour and a half and takes place in a showroom or in Maison Bonnet's private apartments. It is a personal and singular experience, during which the artisans outlines a cartography of clientele's daily life and personality: tastes, life habits, features, body language, the use of the body and face in professional spheres – every aspect is considered. There, after a multitude of discussions, observations, trial fittings, a final decision regarding the shape, the material and the colour is taken.
Next step, the face measurements, including the mastoid, the temporal distance, the length of eyelashes, cheekbones prominence, distance between the pupils, are all included and carefully measured. Finally, the client's vision is evaluated during an eyesight test, in-depth and of extreme precision; followed by the choice of lenses, guided by sound advice from one of the house's experts.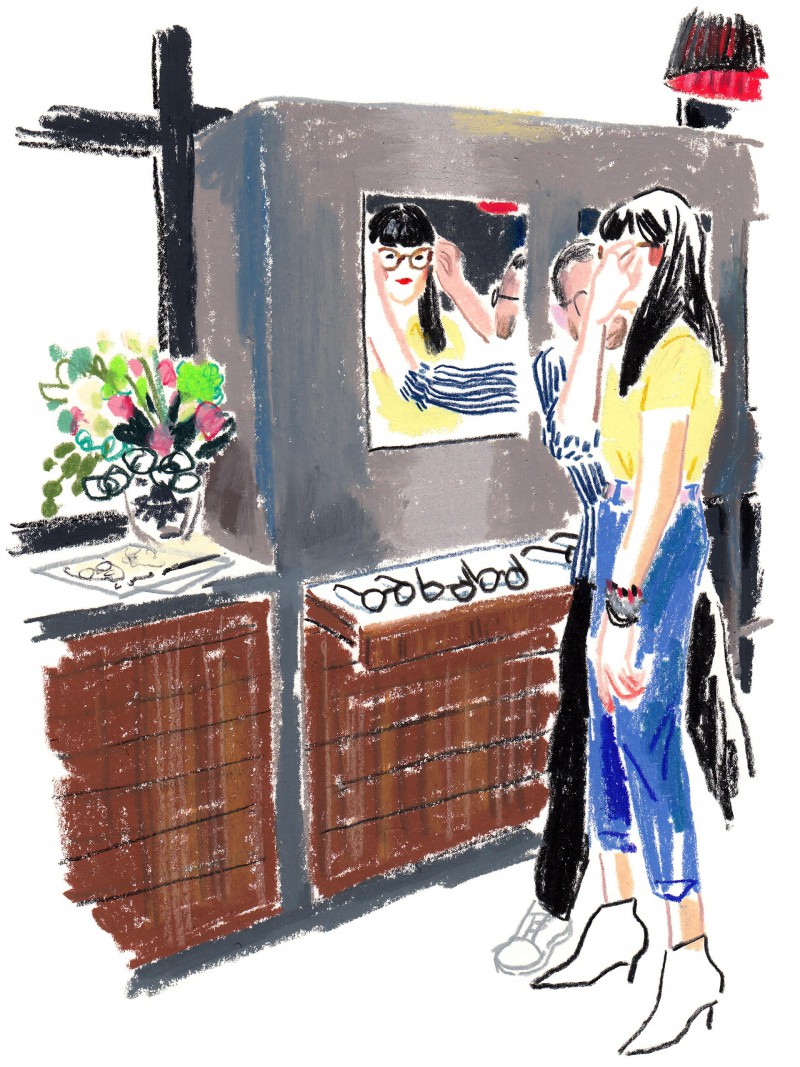 2. Manufacture or reclaiming the pleasure of patience
The second step is an exercise of patience for the client, as the time dedicated to each pair is in radical opposition to fast fashion. Each commission is a unique creation that corresponds to a singular need, and therefore requires equally unique gestures that are by definition not standardised nor automatized. Each pair, whichever material is made out of, is an exclusive piece.
After the first sketch, over 10 steps of shaping are needed that are done strictly by hand, which give the object its personality—not to say its soul. Then comes the capital stage of polishing (executed manually, using a stamp, from the most abrasive to the thinnest), in order to allow the pair to reveal, step by step, its facets, its chamfers, its reflections, until it allows light to shine through and light up the face for which is it destined.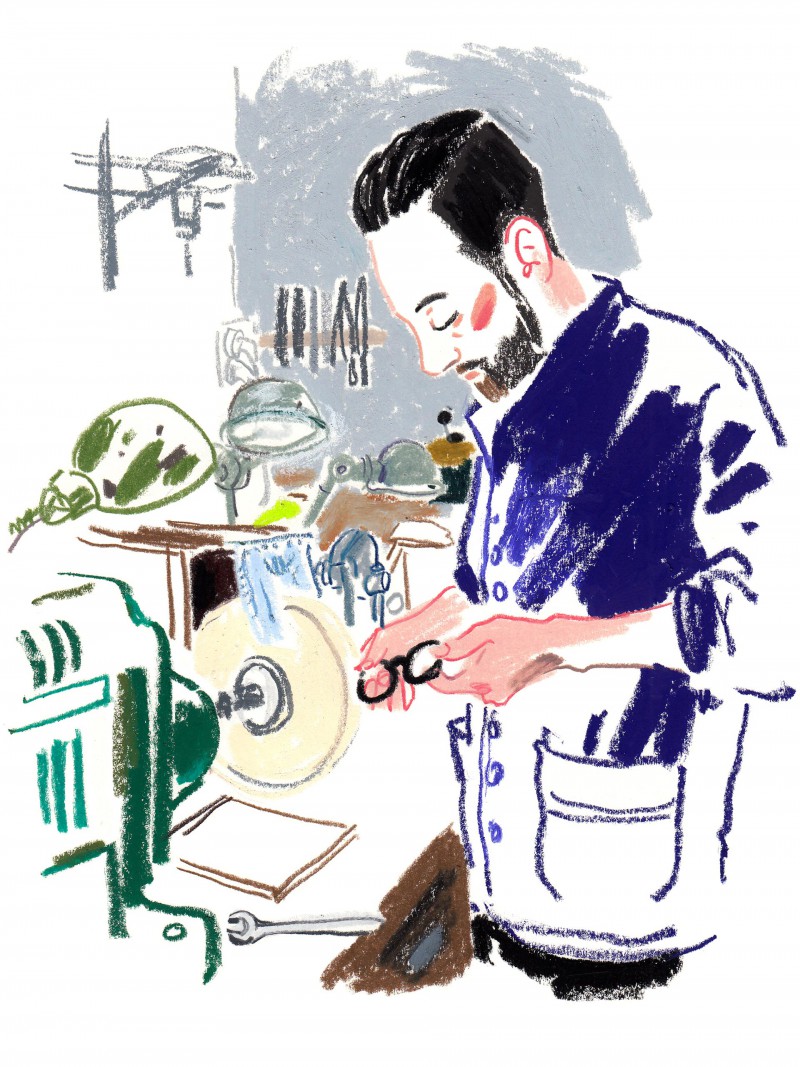 3. Discovery and fittings
This meeting is dedicated to adjustments and is a privileged moment of at least an hour between the artisan and the face it is dedicating itself to. The time focuses on giving each frame the most extreme comfort, adjusting it perfectly to facial architecture, in its most minute singularities.
Numerous modifications and adaptations are then achieved, such as the curve of the branch, the position of the spatula, and the fit on the nose. Any discomfort is eradicated, the frame is reshaped to allow the glasses to sit with unprecedented comfort on the face, and provide exceptional quality of vision.