The made-to-measure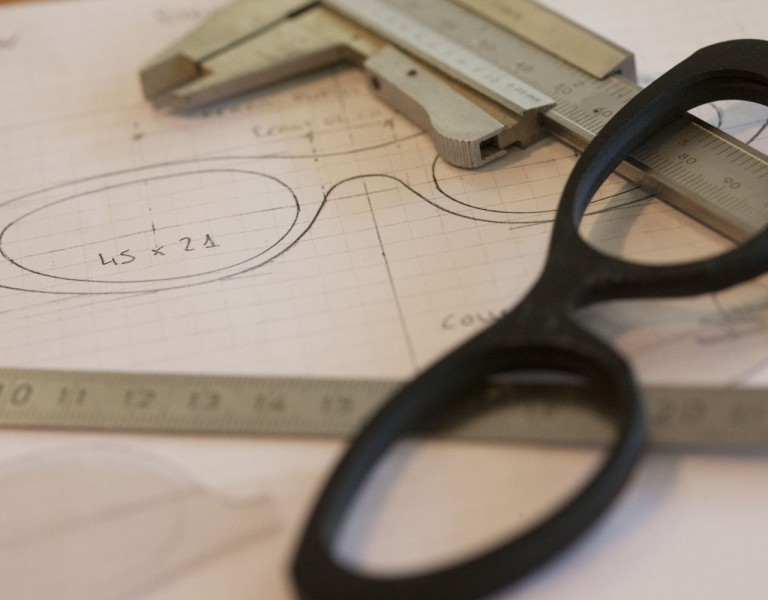 A bespoke pair of glasses is a pair which
will remain forever, totally unique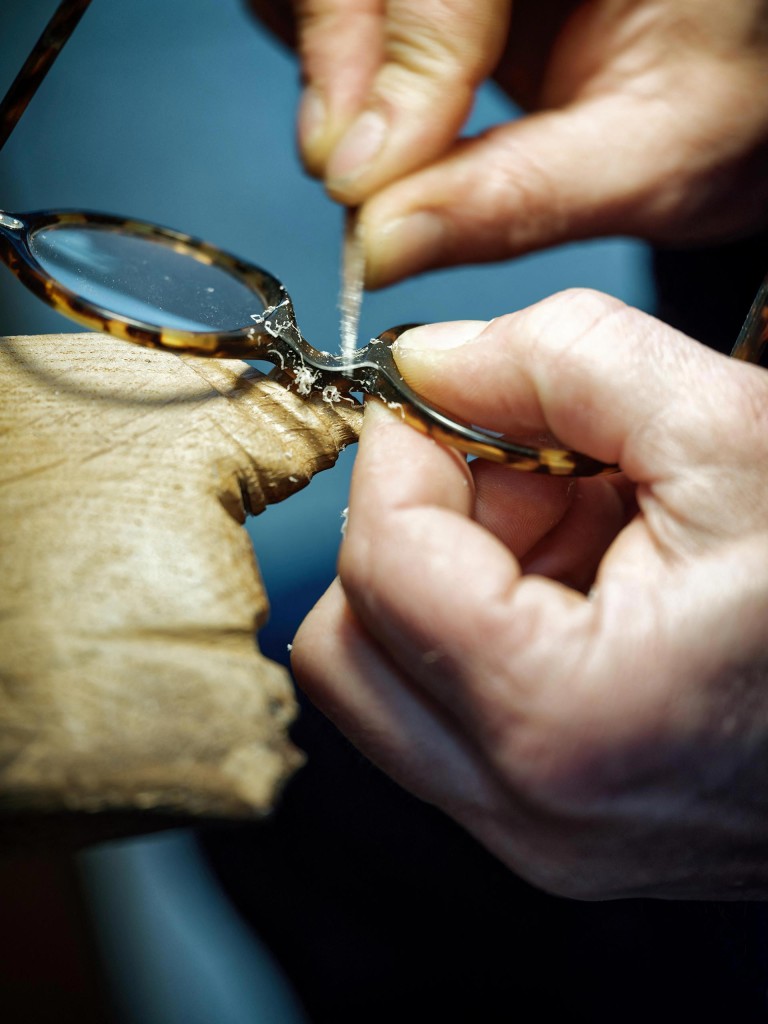 Bespoke crafting is the summit of personalization, and the Everest of exclusivity.
Before and above everything else, the choice of bespoke will require a way of crafting unique artisanal objects according to extreme specifications and very precise measurements.
A bespoke pair of glasses is a pair which is, and will remain forever, totally unique : discussed, imagined, designed, crafted, polished, refined, adjusted, modified, and re-adjusted, all strictly by hand for a single client according to his or her morphology, taste,  lifestyle and wishes. Each bespoke pair of spectacles by Bonnet is unique-in-the-world---and an artisanal artefact which has been co-created between the artisan and his client which can never be reproduced in the exact same way. This extreme approach to individualization is the core of our know-how.
The way we create is modern and anachronistic at the same time, translating into figures and time : 12 face measurements, an eye exam by a certified optometrist, two to nine months of detailed fabrication (depending on the material used) and no less than 6 ½ to 30 hours of handwork in the atelier.
The initial appointment is another experience altogether, as you choose your own design and details---with plenty of time set aside just for you in an un-rushed environment. After your glasses are crafted, there will be a scheduled "face fitting", one of Bonnet's great specialties. This is a special session during which the artisan refines your pair until the last second in order to reach aesthetic and ergonomic perfection.
Eyewear is more than just a pair of glasses, but also a way to express a unique persona and enhance the appearance of each client through the understanding of his or her personality and face morphology.